Photo shooting session before entering to the coffee house.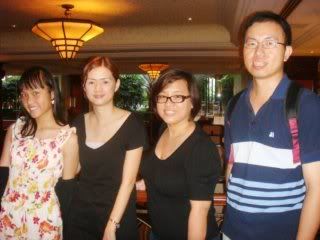 The "KEY-WOMEN" in organising the dinner for us.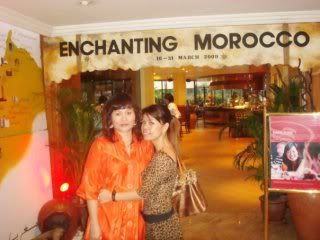 These are our gang
The Beautys
and
The handsomes
Crown Hotel coffee house
Photo shooting session before the "battle" start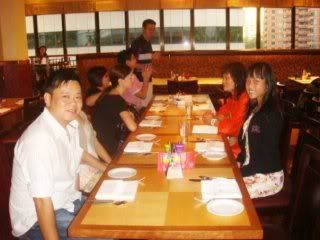 And here are parts of the foods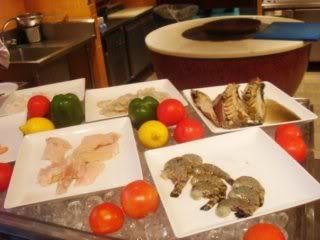 Teppanyaki corner. Can you see the lobster?
Sushi corner
Desserts corner
Fruits corner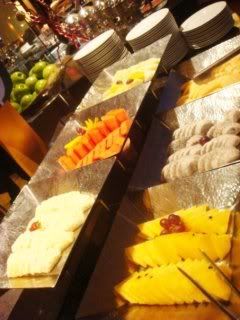 Ice cream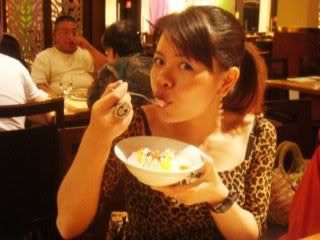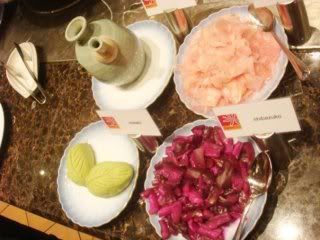 Wasabi
How's the wasabi taste? Look at Raymond's face expression then you can know.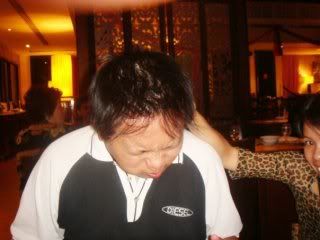 By lookinig at this, can you guess Raymond & I had consumed how many cups of coffee?
Deco of the hotel
Time to say good bye.
人比花娇,哈哈!