It's really time to say goodbye to our beloved teacher, Nancy Phuong. She is leaving Malaysia on 14/4/2009.
We were having a farewell party for her at Neway Karaoke, 1U PJ on 12/04/2009.
We ate, sang, and talked all night long.
Dessert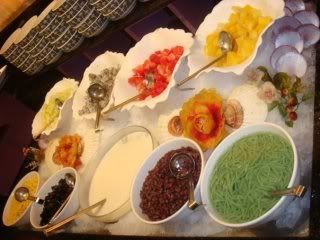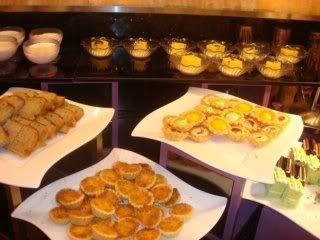 Salad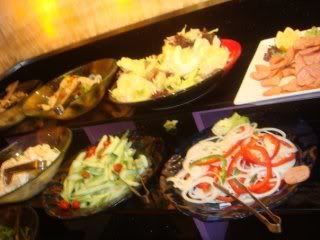 Sushi
Makan time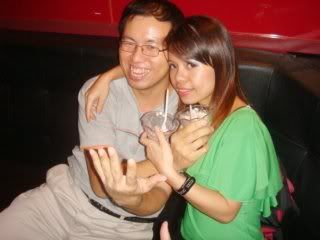 and
Minum time
After that, singing session started.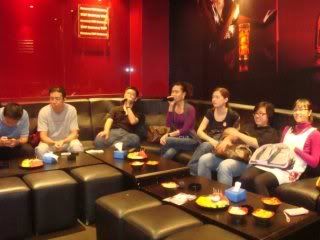 A duet song presented to all by Cass & Richy
Mr Anselm dance & sing while singing Jacky Cheung's song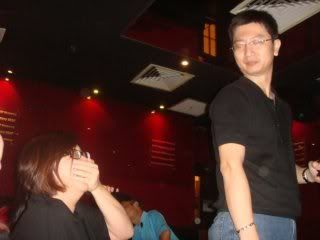 Richy : "Hmm... Yvette, you better tell me what's so funny? What did you "see"? :)"
And of course, photo shooting session of the teacher and her students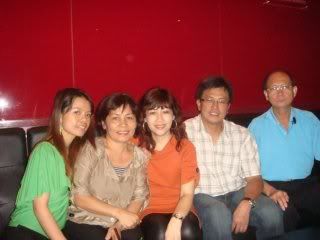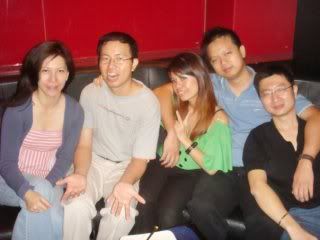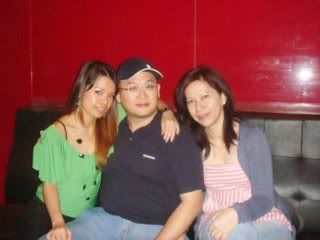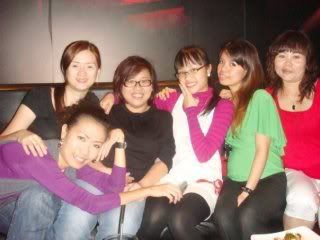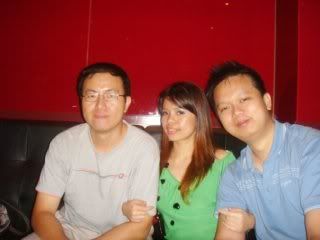 Vincent & Step are the most lovely couple in our group.
HOWEVER... ...
...
...
...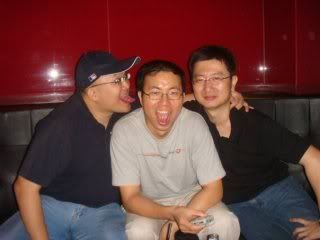 Never thought that Vincent is interested in Shawn too... :D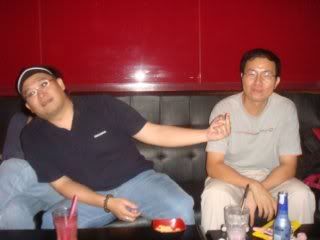 Vincent is really a good singer. He sing very well! I can still remember the song that he sang that night
ZOMBIE... ZOMBIE.... ZOM.. EH A EH A EH A... ... :)
and....
想放弃却不愿这样放手,留你在梦中却苦痛了我..... (Power Station's hit song)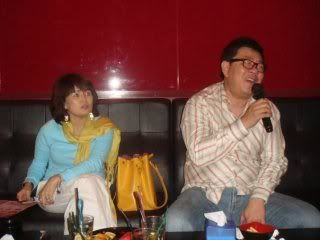 Anselm & Helena also entertained us with lot of Westlife & Carpenters' songs. And, the most romantic duet song ever - Endless Love.
And these are all the Karaoke Queen too.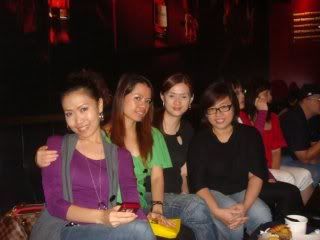 Cass & Yvette were singing very well too.
So do Carmen.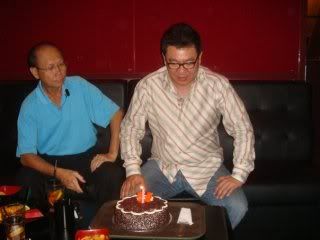 We were celbrating Mr Suny & Mr Anselm birthday too.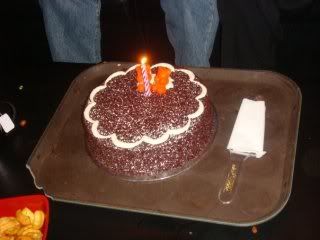 This is the birthday cake from Neway. A big applause to them.
Richy : "Shh.... i discover something here!"
Raymond & Cass :"What's that? Let me have a look!"
We left Neway Karaoke at 11.30pm. We were having so much fun, I believe.
And to our beloved teacher, good luck and once again, all the best to you.
P/S : Latest update, our beloved teacher already got a job. She is going to start a new at Singapore on May 2009. Just wait for her update later.