Recently I brought one of my Myanmar worker to the Klang Hospital for treatment as the bone of his left hand cracked because of falling down in the washroom while he was washing his clothes.
We reached there at 9.30am.
I registered him and the staff there told us to wait for our turn at the waiting area.
We sat at the waiting area and waited for our turn.
5 minutes… ….
10 minutes… …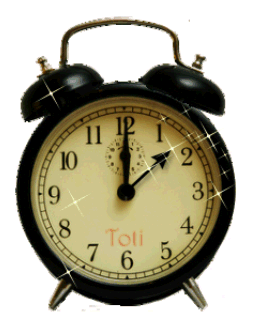 glitter-graphics.com
20 minutes… …
30 minutes… …
Finally, the doctor called our number.
We stepped in the treatment room.
Then the doctor asked us to do a X-Ray to see either there is a fracture on his bone or not.
We went to the radiology department.
And…..
Another waiting…..
And waiting…..
And waiting……
After 55 minutes, it's our turn finally.
The worker went in to do the X-Ray. It took only 10 minutes. (But we have to wait for 55 minutes, Goosh!)
Then, another waiting…. For the X-Ray film & report.
After that, we went back to the previous doctor, passed him the film and report.
And,
He told us that there is a fracture on his hand and need to treat by a bone specialist. He referred us to another department.
I brought him to that department.
I had to re-register him.
And then,
Waiting…… and waiting again… ….
After 30 minutes, the assistant came and checked on him and told us he need to do plaster cement.
He brought us to the plaster cement room.
And, of course,
Another waiting….
And waiting……
After cemented, the assistant asked us to do another X-Ray to make sure that the plaster cement had done properly.
SO,
Here we go for another waiting…. ….
and waiting…. …
and waiting… …
After the X-Ray, the assistant told us that the plaster cement had done properly, but we still can't leave as need to wait for the "doctor" to come for viewing.
At that time, it had already 1.30p.m.
We had no choice but just wait…
and wait…
and wait….
and wait….
About 3.00pm, the "doctor" finally appeared. He looked at the X-Ray and told us the cement had well done. He can leave now.
Immediately I went to do all the "discharge" procedures and left the hospital.
By the time I reached office, it's already 4.45pm.
My godness... ...
What a day!
I believe that if I sent the worker to the private medical centre, the whole process will need only less than 3 hours.
THEN
I really feel that I am lucky.
As I know that "IF" "something" happen on me, I am able to get my treatment at a private medical centre instead of "suffering" at the government hospital.
I really thank God that I still have the ability to earn $$ to cover my medical fee, if the "IF" is really happening……