01/05/2009 - I went to Batu Cave with my two nephews.
We reached at 5.30pm.
The shooting before we start our "THRILL".
As we know, to "conquer" Batu Cave, you must first "beat" his staircase.
We start our journey.
Derek, Yong Zhe, keep it up. We are almost there.
On the way up to the top, you can find some tour guide who is trying to persuade you to join the "Dark Cave Tour".
And this is the entrance to the dark cave.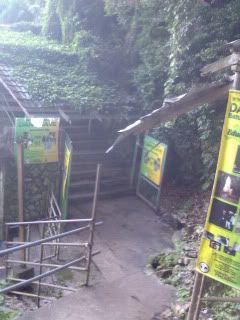 Not so far away from the dark cave entrance, we had already reached the top. Phew... ... A big applause to Derek & Yong Zhe. :D
And now I know that we have to climb 272 stair cases before we can reach the top of the cave.
Of course, photo shooting session to "celebrate" the "toughness" of my two boys.
At the top of the cave, there is a temple who the Hindu prays for their God.
The view inside the cave.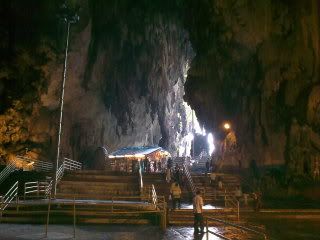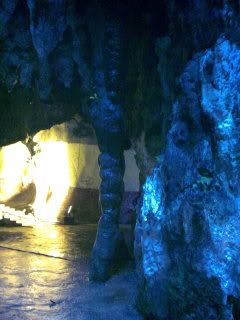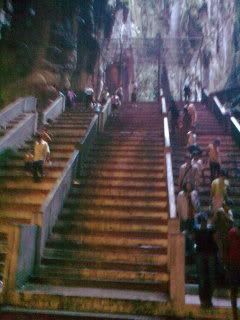 After 20 minutes we wandered around, then we started to climb down.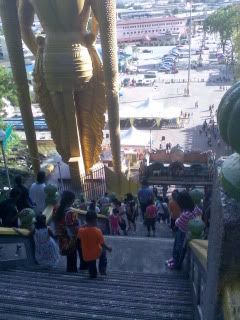 Yes, we already "down".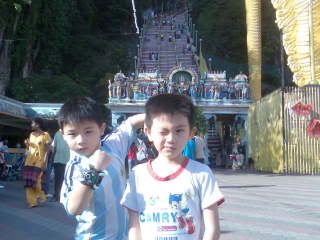 Before we went home, Derek and Yong Zhe was "rewarded" with a fresh coconut and an ice cream.
I can say that the trip was just great. At least i sweat a lot after the trip.
Will defenately come back again, I believe... ...